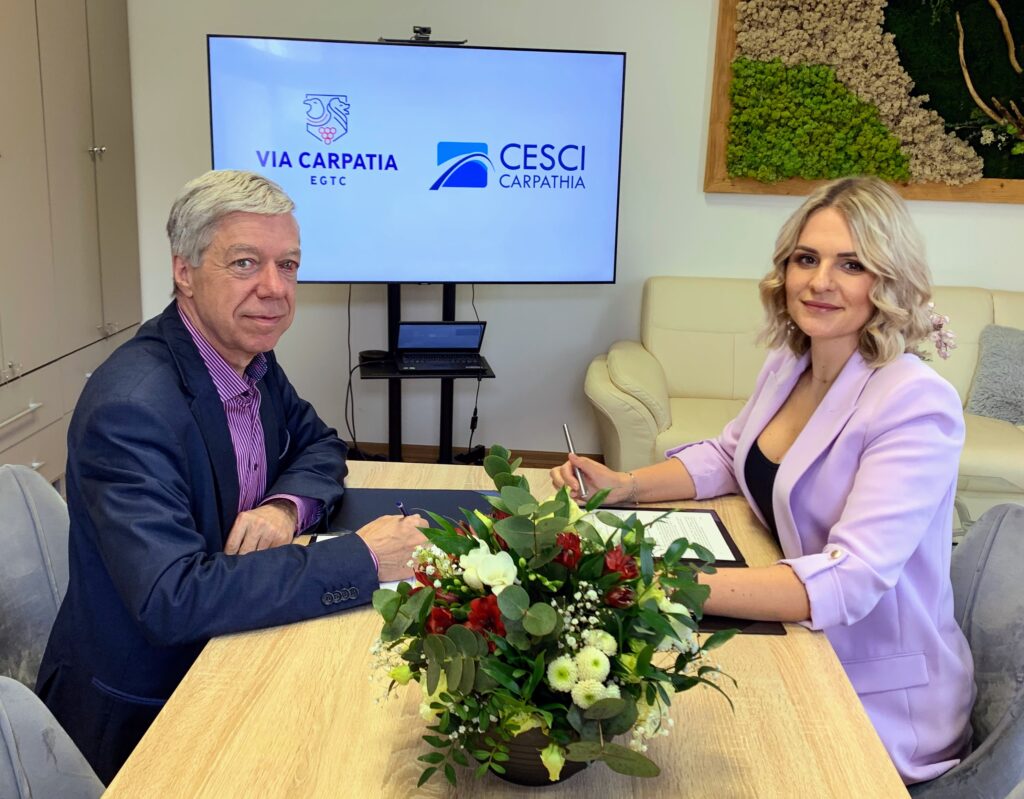 On 14 April 2023, we signed a Memorandum of Cooperation with the European Association for Territorial Cooperation Via Carpathia Košice with the aim of supporting the development and improvement of the quality and all aspects of the life of people living in the border regions. Via Carpatia will participate in the project "Promotion of legal accessibility across the Slovak-Hungarian border – #Access". In the picture on the right the director of the EGTC Via Carpatia Ing. Julianna Máté, PhD. and the director of the association RNDr. Rudolf Bauer, PhD.
On 23 February, together with CESCI Budapest, we submitted an application for the non-competitive targeted call CFP-HUSK-2301 in the INTERREG SKHU program. The aim of the project will be the elimination/reduction of legal and administrative barriers at the Slovak-Hungarian border. In the first phase, we will collect information mainly from people living in the border area about the current obstacles that make their daily life difficult. In the second part, we will work together with legal experts to find solutions to remove these obstacles. This project is a project of strategic importance within the INTERREG VI-A Hungary-Slovakia program in the programming period 2021-2027.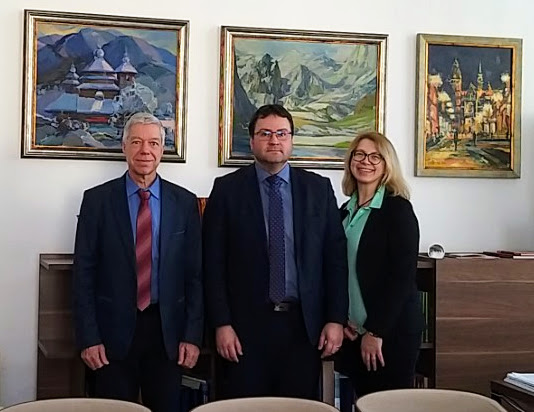 The signing of the Memorandum between the Law Faculty of Pavol Jozef Šafárik University in Košice and CESCI-Carpathia. The director of the association Mr. Rudolf Bauer (on the left) signed a memorandum about cooperation in the upcoming project #Access with the dean of the Faculty Mr. Miroslav Štrkolec (in the center). The responsible person from the faculty side will be Mrs. Alena Krunková (on the right), Head of the Department of Constitutional Law and Administrative Law. The main issue of the project is to eliminate or mitigate the legal and administrative obstacles on the Slovak-Hungarian border. The project is a strategic project in the priority axis 3 of the Slovak-Hungarian program of cooperation INTERREG 2021-2027. The lead partner of the project is CESCI Budapest.